Environment
Environmental Responsibility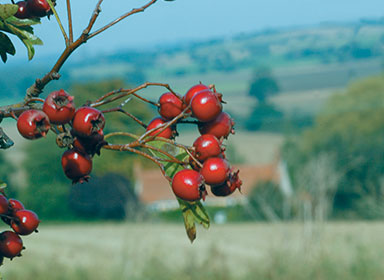 Environmental Responsibility
Now more than ever before, it is vital that we conserve the earths' natural resources. At A&B Glass Group we believe that to ensure a sustainable future for our current and our future generations businesses need to be environmentally responsible and become an example to the public.
Our objective as a business is to set a responsible lead and example through our working practices and raise public awareness of sustainability to help build towards a brighter future.
Sustainability
Ever more stringent building performance requirements and a need to demonstrate sustainable use of materials means that there are compelling reasons why more housing providers are partnering with window suppliers that have post-consumer PVC-u recycling capabilities.
Our suppliers use true closed loop recycling, where the core components end of life windows such as PVC-u, steel, brass and aluminium are segregated, processed and re-used in new window systems. The BRE states that PVC-u can be recycled up to 10 times, so a window with a typical working life of 25 to 35 years can provide materials to be re-used between 250 to 350 years.
Products are developed using recycled material including window profiles, cavity closers and PVC-u Thermal Inserts, all of which help improve thermal performance, whilst offering sustainable use of material.
Some initiatives that we have introduced include:
Recycling of old windows (100% recycling of old PVC-u windows conforming to Vinyl 2010)

All non-recyclable waste is disposed of via registered contractors

Any hazardous waste such as Asbestos is disposed of via licensed contractors
We recycle…
Glass

PVC-u off-cuts

Steel/Aluminium

Paper/Cardboard

Plastic Packaging