Completion & Aftersales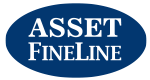 Completion & Aftersales
With our wealth of experience in the Commercial Market, we believe we understand the client's requirements at completion of the project, along with aftersales care.
On completion of the installation, a Property completion Form is offered to the resident for approval and feedback which will be acted upon in conjunction with our contractors.
A hand over document is presented to the client indicating the property is ready for inspection by the Contract Supervisor.
Hand Over
The client's Contract Supervisor inspects an agreed sample of completed properties (suggested 10% after pilot).
Property Completion Forms are summarised and presented to the client to be evaluated against previously agreed Key Performance indicators.
After Sales
During the agreed Defects Liability period, a Service Engineer is available in the unlikely event of any defect occurring.
If required, the company can offer our clients details of the product installed in individual properties, including hardware and glazing options, thus easing future maintenance issues.
Our fully staffed sales and administration centre is available to assist with any queries during normal office hours. Indeed, our lines of communication will remain open until such time as the defect liability period expires and thereafter for additional discussion.