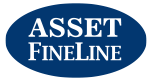 Project: Bonamy Estate, London
Client: LB Southwark
Main Contractor: Axis Europe
Project Value: £915,000
Product type: PVC-u Frames, coloured matched to specified RAL colours

The Bonamy Estate has a colourful past which is reflected in its colourful windows. The original properties were demolished and the estate rebuilt in the 1960's only to again be demolished and rebuilt in the 1990's.
The strikingly coloured windows, RAL5011 (blue) and RAL6009 (green), was a key requirement in the tender for the replacement PVC-u windows. The PVC-u profiles were specially sourced from our extrusion partner Eurocell and the matching coloured components tested how adaptive our hardware suppliers could be.
The original aluminium windows were in a state of disrepair and were overdue for replacement along with fire safety works, external decorations and repairs to communal entrance doors.
The project comprised of 288 flats and 122 houses across the estate and due to scaffold requirements and programme stipulations, the achievement of key milestones were crucial to enable the project to be completed on time.
Key deliverables for project;
• Coordinated work with other trades
• Specific RAL colour Blue & Green to match old aluminium frames
• Rigid programme requirements
• Skilled, time-served Surveyors and Installation Teams.
With a total of 2882 windows required, correct stocking volumes for non-standard coloured materials and their matching components meant the challenges of fabrication tested the A&B Glass Group manufacturing logistics team based in Sudbury. A test that was evidently passed and with striking success.