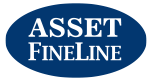 Broadland Housing Group
Norwich
Low Carbon Retrofit Challenge
Broadland Housing, Low Carbon retrofit Challenge.
A number of properties were refurbished in Norwich to comply with specific Low carbon Criteria in association with the European Regional Development Fund (ERDF) using 0.8 W/m2.K u value, PVC-u windows and doors and enhanced Installation techniques alongside external wall insulation.
The focus of this highly specified, closely controlled and continuously monitored project was to enhance the capability to reduce the environmental impact of existing buildings. Principles of environmental sustainability were fully embedded within the project and all activities, looking to minimise negative environmental impacts and maximise environmental benefits.
Close and detailed cooperation was required between installers of the constituent parts both in planning the process and programming of works but also between site operatives undertaking installation of the component parts.
The 0.8 W/m2.K u value pvcu windows and doors utilised thermal inserts rather than traditional steel or aluminum reinforcements and the glazing utilised warm edge spacers, argon gas and specialist soft coat finishes to the glass to provide the best possible u value. Every single window and door, irrespective of size was assessed by a qualified BFRC assessor and an individual u value assigned, carbon savings were therefore maximized.
The whole house was monitored before and after installation and thermal images clearly show the dramatic improvements. The only heat shown escaping on the insulated house was via a concrete lintel above the door.