Oakapple Close – Colchester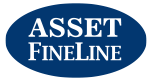 Oakapple Close, Colchester
Colchester BC
For Lovell Partnerships
Oakapple Close Colchester. Local Housing providers – Colchester BC, Iceni Homes, Colne Housing Association – all together in partnership.
Working with Lovell Partnerships on an innovative New Build and refurbishment project in Colchester which has breathed new life into a former MoD site to deliver much-needed affordable new homes.
Asset Fineline installed high performance windows and doors into refurbished and newbuild rental properties as part of the housing development scheme involving Lovell Partnerships, Iceni Homes, Colne Housing Society, Colchester Borough Council and the HCA (Housing & Communities Agency).
Funded by the HCA and Colchester BC, the Oakapple Close development includes 83 properties which where totally renovated for Iceni Homes by Lovell, plus the creation of 61 new build properties. Asset Fineline highlighted their adaptability on this scheme, working on both New Build and Refurbishment areas.
The development was the largest scheme ever undertaken by Colne Housing Society, delivering 144 affordable houses and bungalows at a cost of £19.5 million. In addition to new windows and doors, improvements to the refurbished properties include the installation of new kitchens, bathrooms and central heating systems, as well as plumbing and electrical work. Homes were also re-roofed and extensions built on 78 of the properties.
The Oakapple Close development demonstrates how effectively new homes can be delivered in a private-public collaboration and close partnering between suppliers and clients.
"Asset Fineline have worked as a subcontractor for Lovell for approximately 5 years, they have always conducted their work effectively and professionally."
Peter Graves, Business Development Manager, Lovell