Broadland Housing Association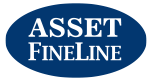 Broadland Housing Association
Framework Partnership for PVC-u Windows and Doors
The annual planning process requires a commitment on the part of Broadland Housing Association and the Asset Fineline team to agree project priorities for that financial year. Then to identify what the challenges and priorities are for the delivery of those projects and then to reach agreement at an early stage in order that technical solutions are provided and budgets are signed off at as an early stage in he financial year as possible.
Teamwork, good communication and planning skills are all prerequisites to ensure that maximum efficiency is achieved, combined with a thorough knowledge of the diverse types of accommodation held by social landlords and their specific "soft" requirements to ensure the needs of residents are met, combined with technical experience to deliver the product in a manner which is both cost efficient and meets with building regulation requirements.
Asset Fineline were successful in securing a longterm framework for the supply of PVC-u doors and windows with Broadland Housing Association in March 2018 under Tender OJEU Contract Notice Reference Number: 2017/S 186-380581, initially for 2 years but subsequently extended for a further 12 months in both 2020 and 2021.
This award continues an almost unbroken partnership dating back many years.
During the time of the contract, almost 600 properties have been refurbished with new windows and doors across a wide range of property types and styles and those in this document reflect just a few undertaken during the time of the contract. All requiring technical and customer service skills of the Asset Fineline team to deliver product solutions to meet a diverse set of scenarios and organisational requirements to cater for the needs of residents and management staff in a wide variety of accommodation situations.
"Broadland Housing Association have successfully worked with Asset Fineline over a number of years, most recently under a multi-year framework agreement since 2018. During that time we have found them to be a proactive and effective organisation, capable of delivering a good level of service to residents, meeting a diverse range of product requirements and with the technical and operational ability to meet the demanding needs of the  association"
Justin O'Connor, Head of Asset Management for Broadland Housing Association
There follows some examples of the projects undertaken.