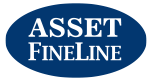 The diversity of PVCu
The days of "only available in white" are now far behind the PVC-u industry.
PVC-u windows are no longer just a white plastic stereotypical window style seen by the market since they were introduced in the 1980's. Design, aesthetics and sustainability have all moved the product proposition forwards whilst maintaining all of the well-known attributes and benefits associated with modern PCV-u products.
Working with our own supply chain partners and customers, the A&B Group have undertaken an enormous variety of fenestration projects which demonstrate the flexibility of both product and material to meet the ever-challenging requirements.
Whether it is to meet criteria set by planners, design consultants, architects or just those who wish to see a certain type of style there is a solution which has been found to meet a diversity of applications, whatever the colour, whatever the style.
Colour is now commonplace with a wide range of shades and effects to complement and enhance the overall visual impact of the building and mechanical joints are now an option to appeal to those who wish for a more "traditional" look.
Please speak to our team to enable us to help with either value engineering on other specified materials or to ensure you are familiar with what can be achieved in design terms with PVCu as a material of choice.