Working for Brent Housing Partnership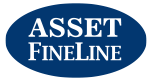 Asset Fineline working for Brent Housing Partnership with Wates Living Space.
After a number of successful projects completed together in London, including those at Ocean Estate for LB Tower Hamlets and at Lankaster Gardens in LB Barnet, we have now had a year of working with Wates Living Space on many schemes throughout the borough of Brent for Brent Housing Partnership where we have again been delivering real value to the client.
The experience of Asset as a long serving supplier to the Wates Group on refurbishment and new build projects combined with detailed knowledge of working on such schemes has been of value to reducing cost, and improving service level KPI's.
"I have worked with Asset Fineline a number of times before and was pleased to find them as the prime window and door contractor for the Wates Living Space contract with Brent Housing Partnership. Asset Fineline have repeatedly proven themselves to me to be the experts with regards to all matters relating to fenestration and they have worked very closely to our planned program whilst also reacting very quickly when the situation merited an improved lead time."
Clive Walsh, Project Operations Manager Brent Planned Works, Wates Living Space London.
In the last 12 months Asset Fineline have supplied windows manufactured in PVC-u, timber and aluminium, combined with repairs and remedial works to existing frames. All of which demonstrates the diverse and demanding requirements of a scheme of this nature and thus highlighting the value of a flexible supplier who is able to ensure that a consistent approach is achieved with all properties and the residents impacted by the improvements.
Read more about projects completed